Your 30 day guide to the most fun way to workout, dance and play.
If you are new to this hoop thing then welcome. Note that hooping is more than just spinning a circle on your waist, but let's take it step by step!
If you have been hooping for a while this challenge will be a great way to stay strong and improve your hoop dance fitness and skills.
Why don't we try a 30 day jump start? Mostly waist hooping to get you stronger and feeling fabulous!
Here is the plan. I have mapped out 30 days for you, use this as your guide but feel free to mix it up. The most important thing, if you really want to feel results, is to show up, play, have fun and work up a glittering sweat.
Play every day.
You got this!
Join the 7 Day Waist Hooping Challenge : Daily Lessons : FREE
Below your 30 day guide, you are going to find a huge range of tutorials and workouts you can use as inspiration.
Let's start off at 5 minutes per day and then challenge ourselves to reach a fit and fabulous 25 minutes per day of hula hooping!
Grab a timer, your hoop, turn up your favorite tunes and get ready to transform the way you workout and feel.
This 30 Day Challenge includes:
+ waist hooping
(if you don't know how to waist hoop yet no problem. Join the free 7 Day Waist Hooping challenge with daily lessons to get you started)
+ waist + arms
(waist hooping while moving your arms…we also learn how to do this in the 7 Day Waist Hooping Challenge)
+ waist + legs
(waist hooping while stepping, turning, traveling, moving, walking)
+ waist + hips
(hooping on your waist and your hips)
+ waist + dance
(your own freestyle HAVE FUN!)
If you don't have a hoop yet then read Making vs Buying Your Hoop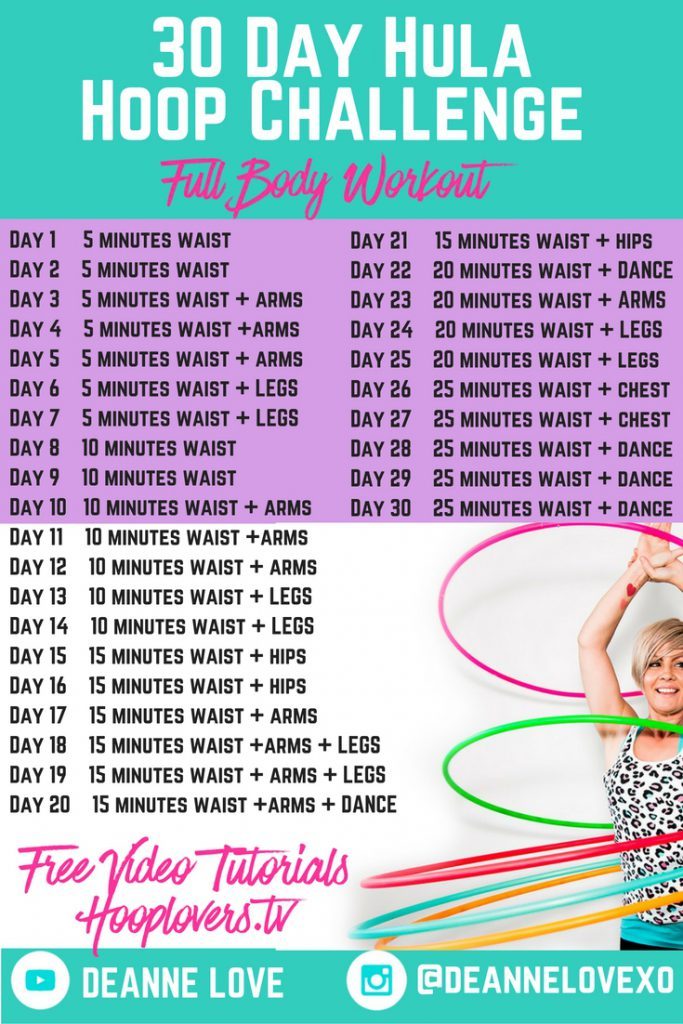 Grab your journal or calendar and start your 30 days to joy and strength NOW
WAIST HOOPING
Waist hooping is the foundation of hula hooping. It can take a little getting used to so make sure you have an adult size hoop and you give yourself a couple of days of practice. Here is how to make a hoop and pick the right size for you.
Try this one out for a bit of extra 5-minute fun on your waist
Subscribe here for free weekly tutorials
ADDING SOME ARMS + DANCE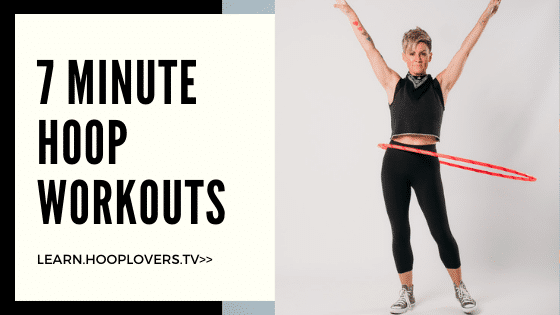 HIP HOOPING
ADD SOME LEG WORK
HOW TO GET THE HOOP UP! CHEST & SHOULDER HOOPING
Let's stick together over the 30 days! You can find me on Instagram @deannelovexo use the hashtag #hooplovers to stay connected and find other Hooplovers
Don't forget to subscribe to my YouTube channel for weekly free hooping tutorials.
If you are excited about some other hoop dance challenges then join my 21 Days to Smooth Shoulder Hooping